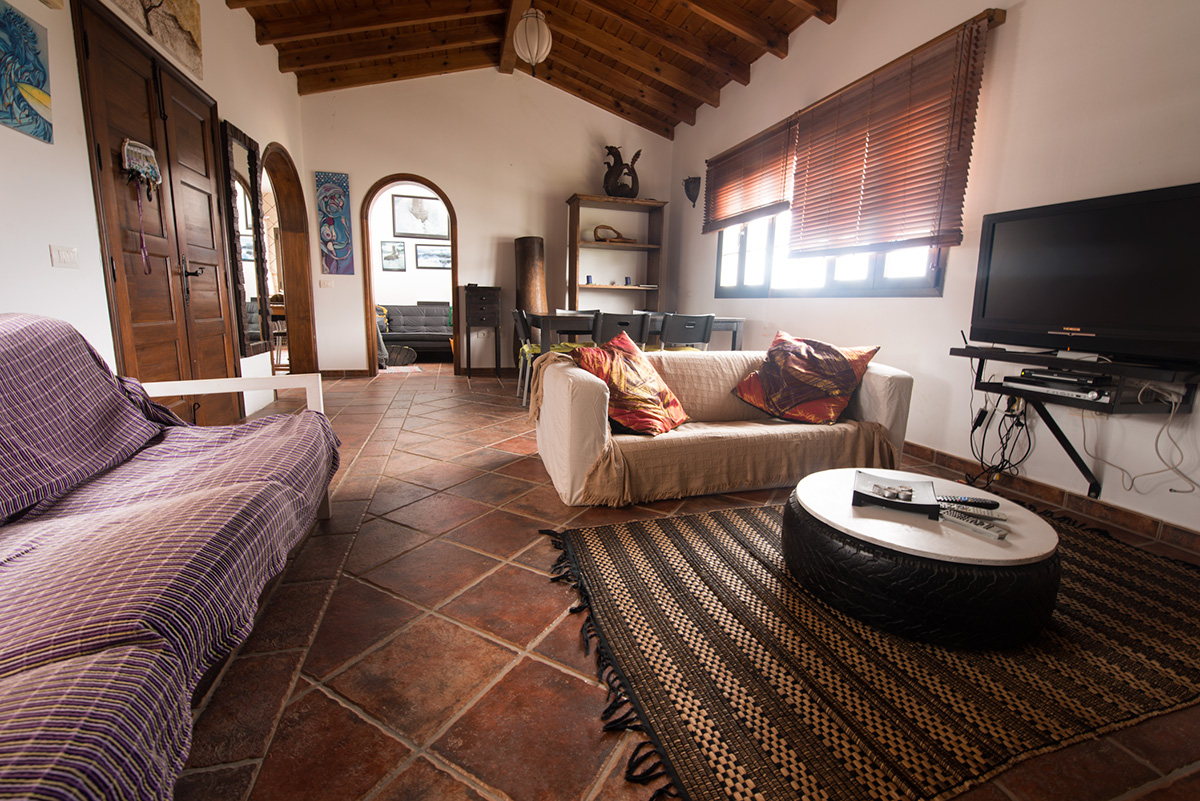 Our accommodation is in a country house situated in the village of Villaverde, a quiet area with a large garden, several terraces and places to relax, to soak up some sunrays or to read a book.
Our customers are people who appreciate a healthy lifestyle; surfers, kiters, lone travelers, friends and couples. World famous athletes also come to train at the PRO TRAINING FUERTE.
The house has 3 bedrooms, 2 bathrooms, 1 outdoor shower, 1 garage to store equipment and several terraces. It is fully equipped and comfortable; decorated by a street artist from the Canaries. It has a large kitchen, a spacious lounge with TV, WIFI and a large selection of DVDs.
Situated just 50 meters next to the gym PRO TRAINING.
Of the 3 rooms the house offers, 2 are shared between 3 people including shared wardrobe and shared bathroom, the other is a 2 person suite with private bathroom.
Prices
Double/triple room
*cleaning: 10€ for week of stay
2-3 persons per room
Shared bathroom
* Start from 3 weeks
Single room
*cleaning: 10€ for week of stay
Private room
Shared bathroom
* Start from 3 weeks
Suite
*cleaning: 10€ for week of stay
Double bed
Private bathroom
* Start from 3 weeks
Caravan
*cleaning: 10€ for week of stay
Caravan sets
Private bathroom
* Start from 3 weeks